Dolce Nido (Sweet Nest)
3 bedroom, 3 bath farmhouse near Todi, Umbria Italy.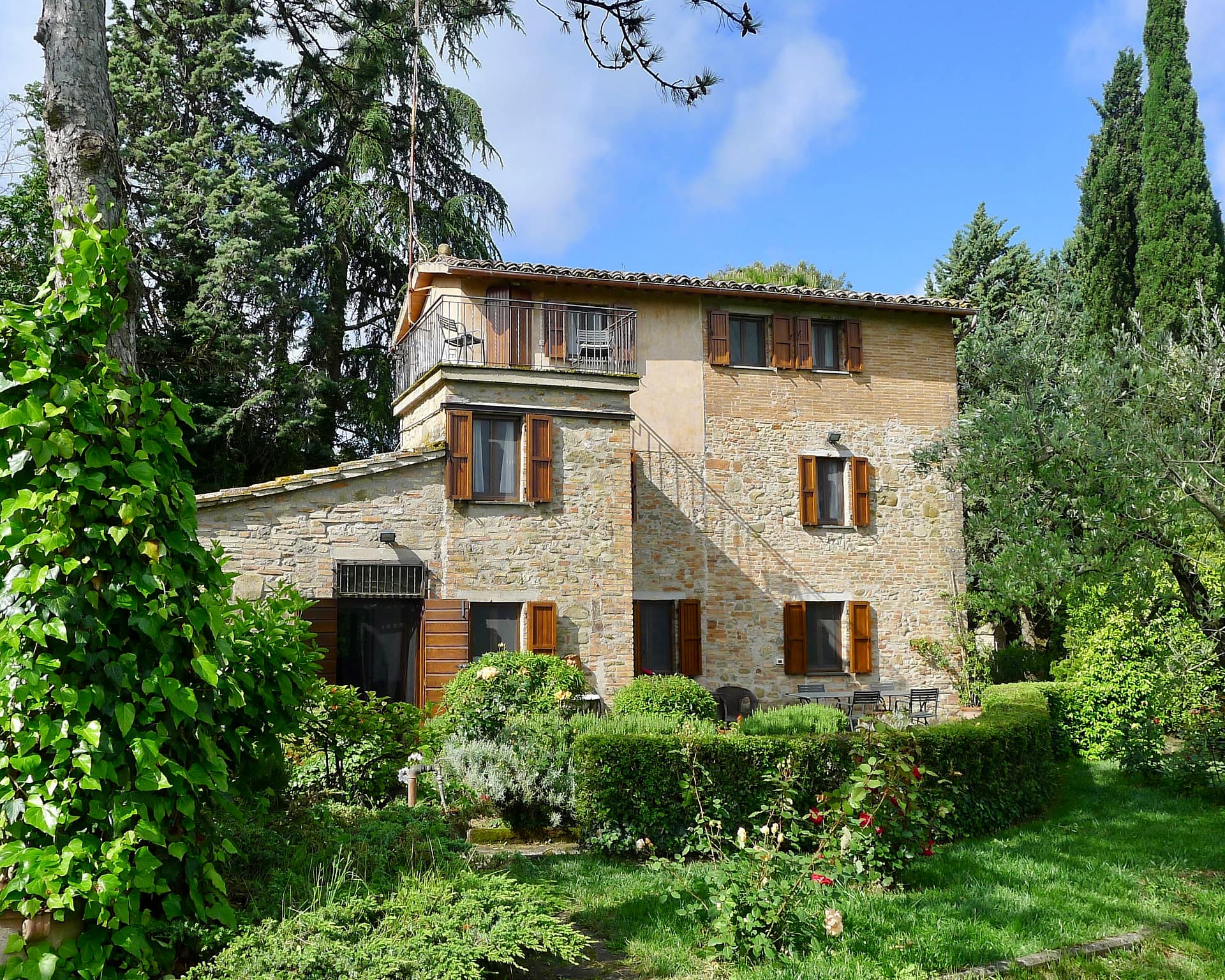 Once an olive barn, the 'Dolce Nido' (Sweet Nest)  has been restored to respect its authenticity.
This 3-bedroom, 3-bath characteristic stone house is nestled in a romantic garden setting surrounded by its olive orchard and lovely views across the valley and fields of sunflowers in the gentle hills between Collazzone and Todi. Private but not isolated, it is sited away from the street along its own short driveway (strada bianca). The house enjoys complete privacy and lovely views over the valley.
The first floor (piano terra- ground floor) enters to the entrance room (ingresso), which has an elevator (used as closet) to the next floor, a cosy living room with fireplace, a dining room, kitchen and full bath with laundry. The second floor (piano prima) has a double bedroom with ensuite bath and an open office area. The third floor (piano secondo) has a double bedroom which opens to a panoramic terrace, a third bedroom and a bathroom. There is a one car garage (workshop) and two storage areas.
The central location is perfect. Restaurants, hill-towns and shopping are easily accessible from the house which is a short 3 km (1.8 miles) to the E45 motorway.
Distances: Hospital, Pantalla- 3.4 km (2.1 m), Collazzone- 4.5 km (2.8 m), Todi-19 km (12m), Assisi- 36 km (22 m), The Spoleto music festival-42 km (26 m), The Perugia Jazz Festival-33k (21m), Orvieto-46 km (29 m), Siena-130 km (81m), Roma-140 km (87 mi), Florence 175 km (109 m). Airports: Perugia Airport- 33 km (21m), Rome Airport-173 km (108 m), Florence 198 kmn(123 m).
Living Space: 3 bedrooms, 3 bathrooms, 186 sq m (2,000 sq ft); Utility Space, 15 sq m (161 sq ft), Total Surfaces: 201 sq m (2,163 sq ft). Land: 3,970 sq m (42,717 sq ft).
Equipped with: electricity, town water, well water, central heating, A/C units for two bedrooms, fireplace, garage, private parking, terrace, garden. 
Here are pictures of our much loved Dolce Nido.
Exterior Views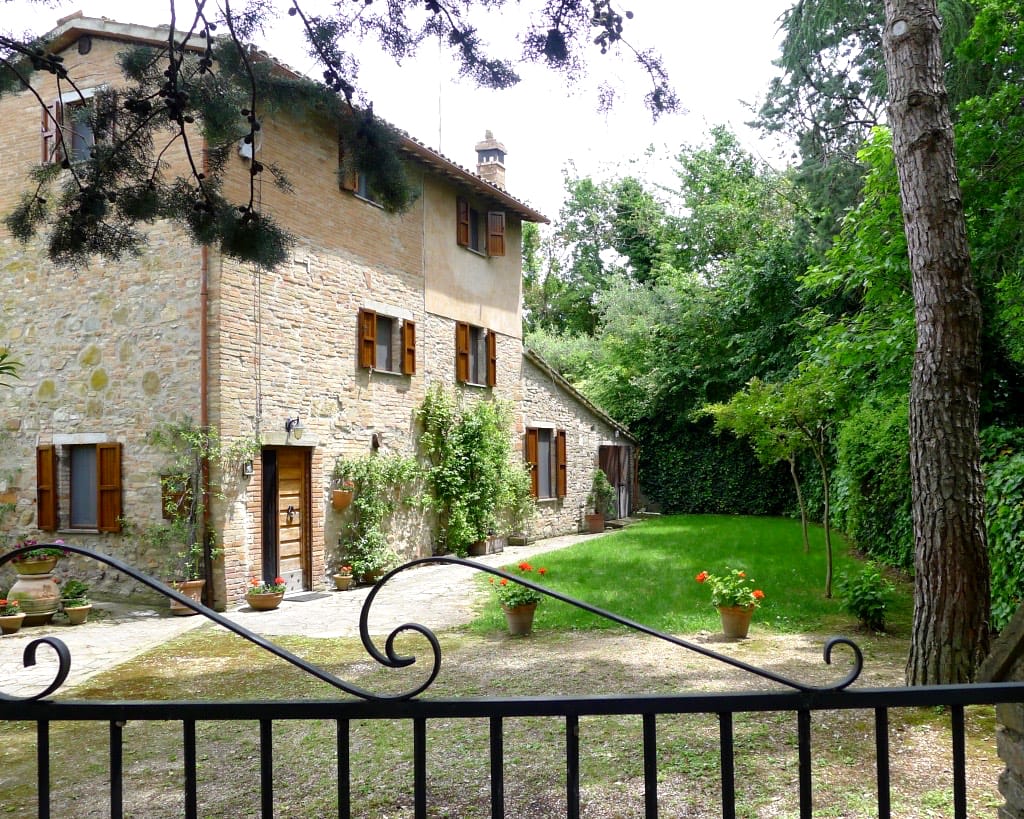 Entry, Ingresso
Living Room
Dining Room
Kitchen
Al Fresco on the Patio
Second Floor (Piano Prima): Double Bedroom, En Suite Bath, Office Area
Third Floor (Piano Secondo): Double Bedroom with terrace, Second bedroom with twin beds, Bath.
Panoramic Terrace
Gazebo, Olive Orchard, Garden
Surrounding Views
---
Buon Appetito, Buon Divertimento
Tom and Pat, NYC
tom.javits@javitsconsulting.com