Dolce Nido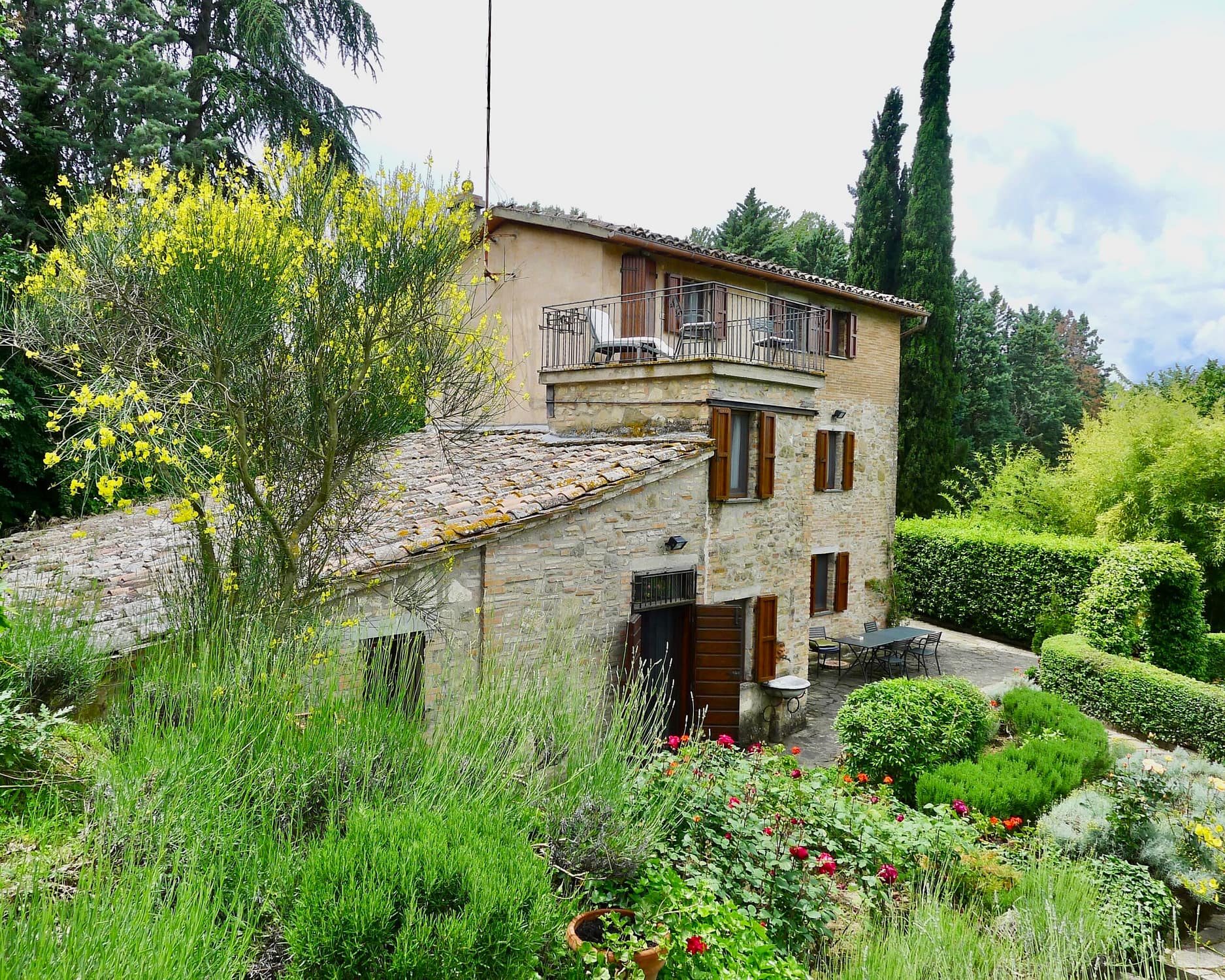 Once an olive barn, the Dolce Nido has been restored to respect its authenticity. Sited away from the street along its own short driveway (strada bianca) with only the tiled roof visible from the street, the house enjoys both complete privacy and lovely views over the valley. This 3-bedroom, 3-bath characteristic stone house is nestled in a romantic garden setting surrounded by its olive orchard and lovely views across the valley and fields of sunflowers of the gentle hills between Collazzone and Todi. The ground floor enters to the entrance room (which has an elevator to the next floor) from where you reach a cosy living room with fireplace, a dining room, a kitchen and full bath with laundry. The first floor has a double bedroom and bath and open office area. The second floor has a double bedroom with panoramic terrace, a third bedroom and a shared bathroom. There is a one car garage, two storage areas, and a small annex building. A pool project has been designed and can be resubmitted for approval. The house can be enlarged by 100 m². The central location is perfect. Restaurants, hill-towns and shopping are easily accessible from the house which is a short 3 km to the E45 motorway. Distances: all amenities, hospital 3.4 km; Collazzone 4.5 km; Todi, Deruta 12-14 km; Perugia, Assisi 30-36 km; Spoleto 42 km; Orvieto 50 km; Siena 130 km; Rome 140 km; Florence 175 km. Airports: Perugia 33 km, Ancona 138 km, Rome 173 km, Florence 198 km.
Location: Italy, Region Umbria, Province Perugia, Municipality Collazzone
Living Space: 186 square meters. Utility Space: 15 square meters. Total Surfaces 201 square meters. Bedrooms: 3. Bathrooms: 3. Land: 3,970 square meters.
Equipped with: Electricity, Town Water, Well Water, Central Heating, Fireplace, Gas Tank, Roof Deck, Garage, Private Parking, Terrace, Garden.
Asking Price: Euro 325,000
We want to show you how beautiful the gardens have been over the years. The pandemic has kept us New York bound. Our gardeners have taken good care of the precious olive orchard which has given us the world's most delicious olive oil (first and only press!) for our family and friends.
Here are pictures of our much loved "Dolce Nido" – "Sweet Nest."
Position in Olive Orchards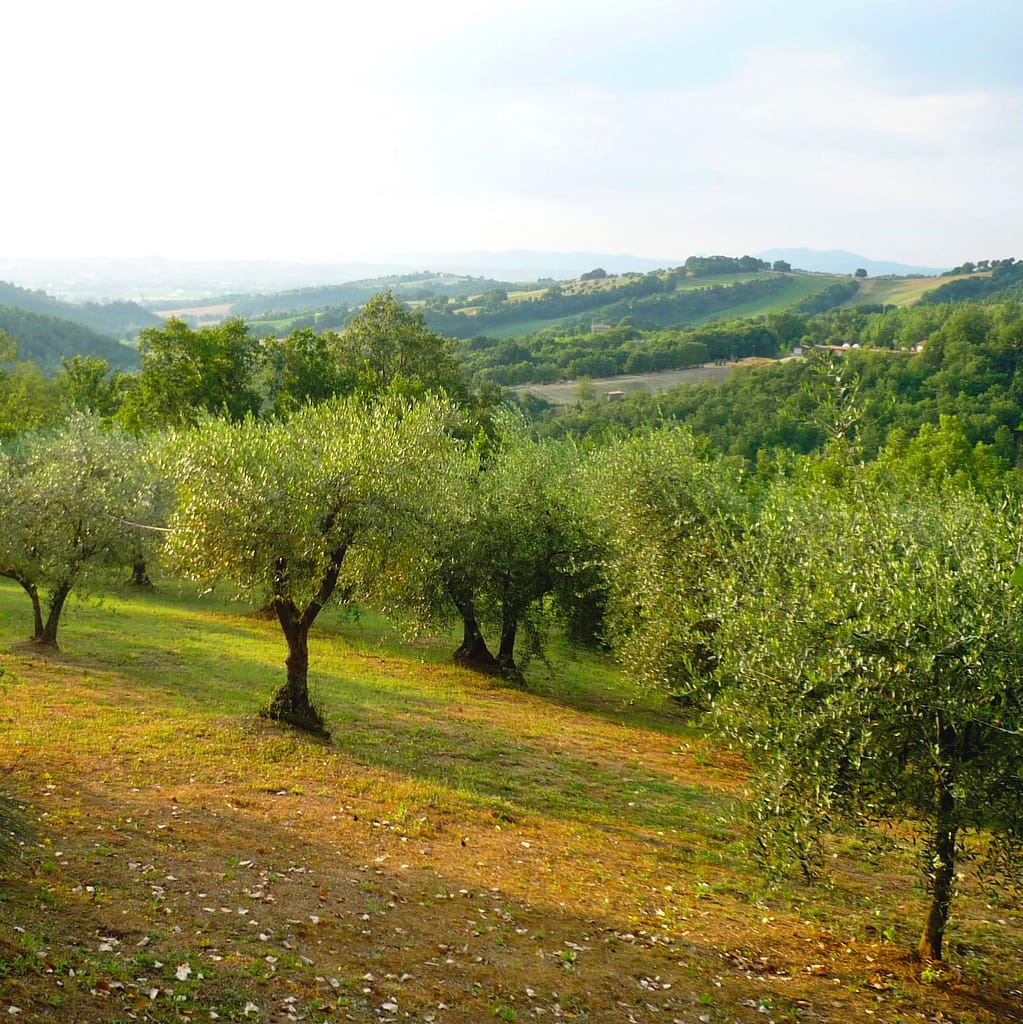 Exterior Views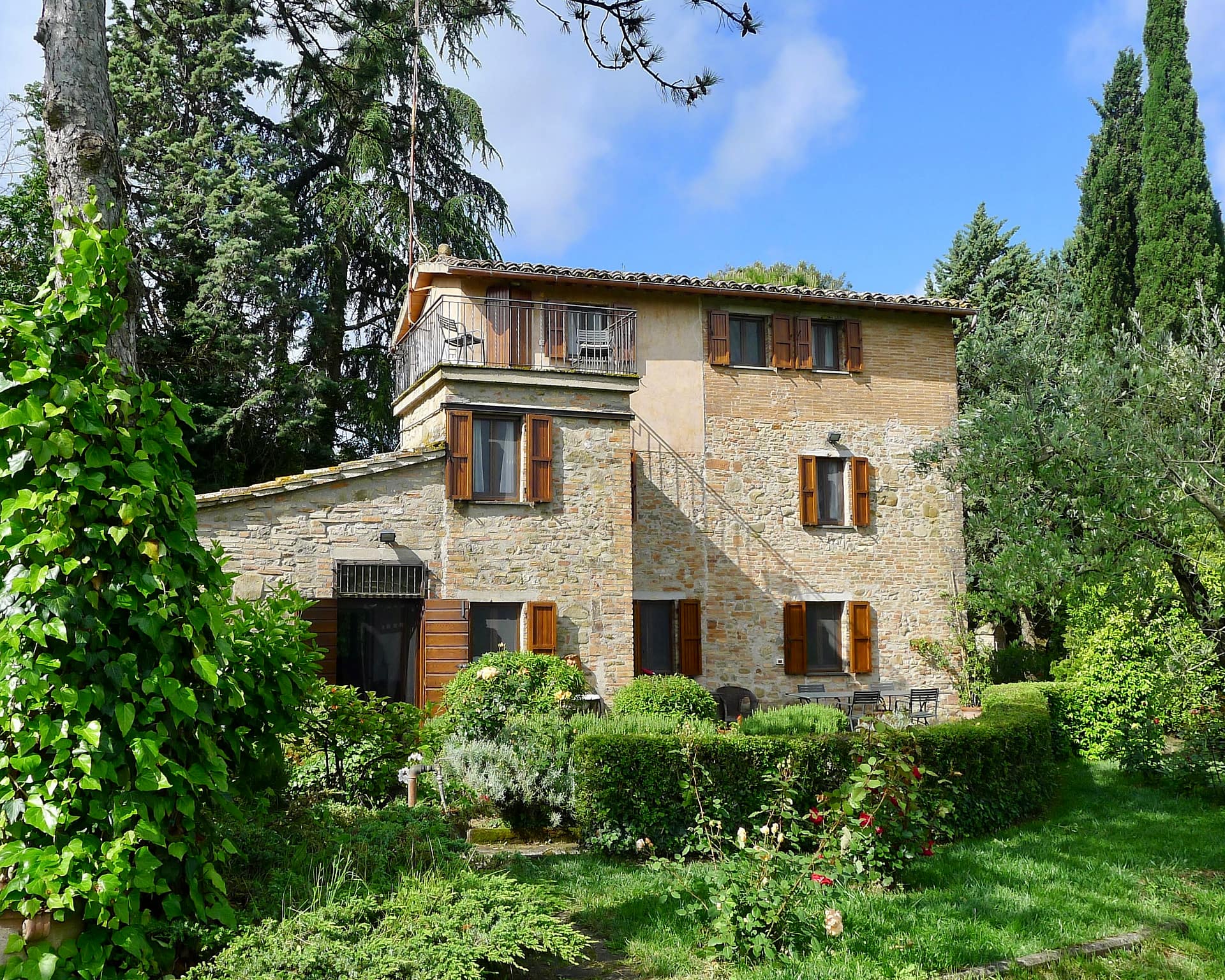 Entry & Ingresso
Living Room
Dining Room
Kitchen
Second Floor
Third Floor, Two Bedrooms, Bath & Terrace
Terrace
Gardens and Gazebo
Olive orchard , fruit trees , roses and lavender.
Over the years our architect friends have helped us imagine building an office /studio. Have a look at our plans in the sketchbook in the dining room. Thank you Chris!
---
Grazia
Pat and Tom, New York