Dolcenido
View from the Strada and the Driveway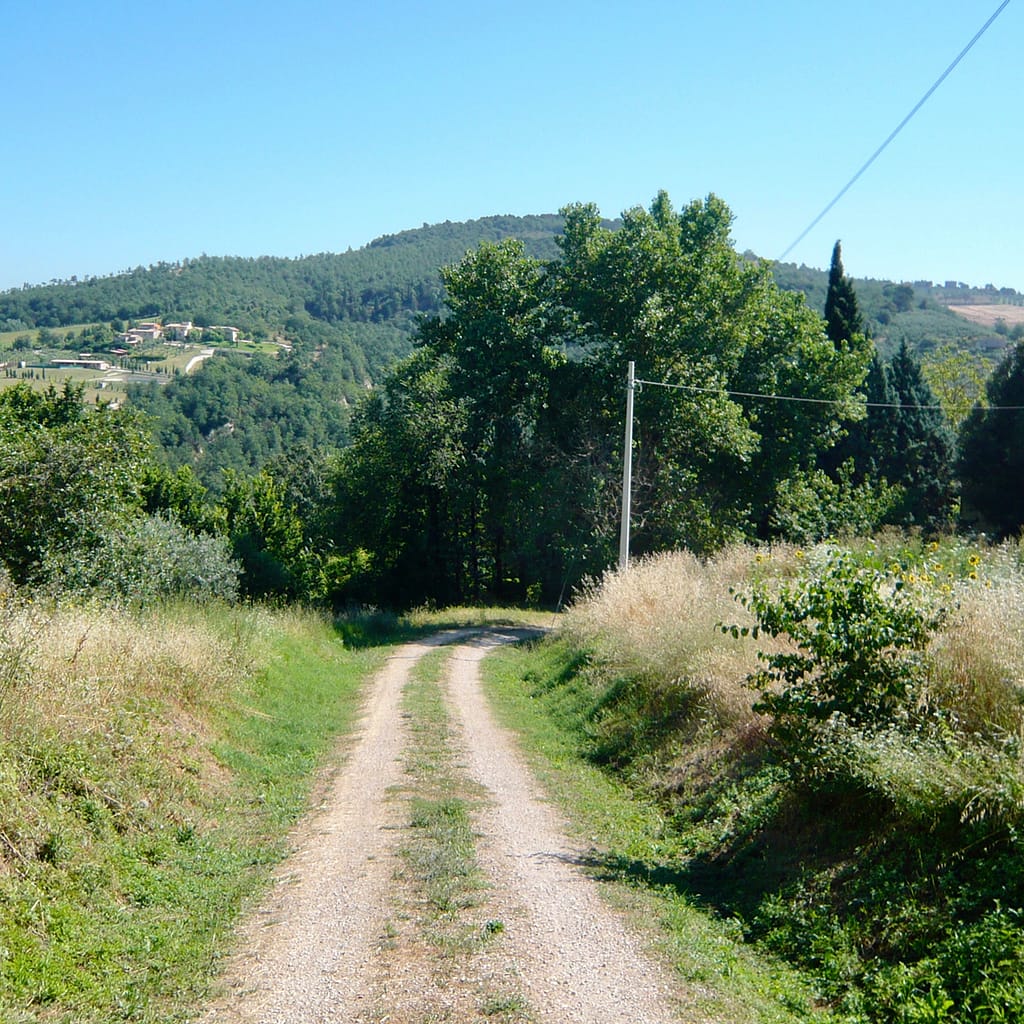 Privacy and Views
Gardens and Gazebo
Kitchen
Bedrooms. Baths
Terrace
Living Room
The olive orchard , fruit trees , roses and lavender.
Treasure hunting at the Arezzo flea market. We just fit this "Salve" coat rack in the boot of our fiat.
Over the years our architect friends have helped us imagine building an office /studio. Have a look at our plans in the sketchbook in the dining room. Thank you Chris!
---
Here are pictures of our much loved "Dolce Nido" – "Sweet Nest."
We want to show you how beautiful the gardens have been over the years. The pandemic has kept us New York bound and we have not been able to keep them blooming as we love to. Every spring, Tom's favorite activity is to drive to the nearby nursery and fill up the fiat with roses and annuals. Our gardeners have taken good care of our precious olive orchard…which has given us the world's most delicious olive oil (first and only press!) for our family and friends. The first thing we did was make own own label.
Pool/ Piscina. We have staked out and had our geometra prepare plans for a pool which we placed steps down from the gazebo. Our pool is permitted by the town of Collazzone.
In the meantime, we installed a shower – hot and cold – in the garden.
We also have design sketches from our architect to build a studio and office.
We love the location. Private, but not isolated, and nestled in the country side..it is an easy drive to Rt E45: 15 minutes to Todi and Deruta, 40 minutes to Perugia ( Jazz Concert) and Spoletto, (Festival die Due Mondi) . 2 hours to Firenze and Roma. 1 hour to Sienna and Orvieto and 1 hour to Arezzo where we have gathered our treasures for the house at the wonderful antiquarian- flee market on the prima dominica di ogni mesi.
The terrace has hosted long tables set with maiolica made by Pat in Deruta,,
Buon Appetito and Buon Divertimento,
Pat and Tom
New York